Robert Della Libera
Barrister, Solicitor & Notary Public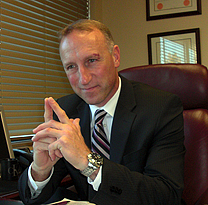 WILLS & ESTATES
Wills
Powers of Attorney (Property and Personal Care)
Trust Documents
Capacity Issues
Applications for Probate
Estate Litigation
Estates law is a multi-faceted area of practice. It includes assisting clients in the orderly management and distribution of their assets upon death, the management of their financial affairs while alive, arrangements for personal care and financial management in the event of an incapacity, and assisting in the resolution of disputes arising in the wake these plans or when no plan exists. Good counsel can be invaluable to the protection of a client's interests and rights. Equally important is the achievement these goals while preserving dignity and fostering respect.
In private practice since 1991, Robert has gained critical experience in aiding clients to prepare orderly plans for the administration of their interests, and achieve their objectives. Clients can be assured that their matter will be managed with the appropriate balance of compassion, sensibility and advocacy.
For specific guidance in relation to your circumstances, or for answers to other questions, you can reach Robert directly at (905) 683-1042, extension 8.
Ajax Law Chambers
206-158 Harwood Ave. S.
Ajax, Ontario
L1S 2H6
Robert Della Libera
Phone / 905.683.1042
Fax / 905.683.7794
Email /
[email protected]