Robert Della Libera
Barrister, Solicitor & Notary Public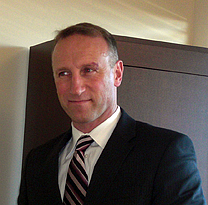 CONSTRUCTION LIEN
Construction Contracts
Construction Lien Preservation
Demands
Construction Lien Perfection (Court Action)
Defence Against Lien Claims
Negotiation
Resolution
Construction Lien work involves the protection of claims for services and supplies provided in relation to an improvement to property. It also involves the defence against improper claims. Issues arising can include the preparation of service contracts, interpretation of agreements, and enforcement of rights with a view to receiving payment for services. Timing is critical to the successful advancement or defence of these matters.
Good counsel can be invaluable to the protection of a client's interests and rights. The achievement of these goals requires careful planning and execution to bring about the desired result.
In private practice since 1991, Robert has gained critical experience in aiding clients to preserve their interests and rights in relation to these claims. Clients can be assured that their matter will be managed in a diligent and efficient manner with a view to achieving their objectives.
For specific guidance in relation to your circumstances, or for answers to other questions, you can reach Robert directly at (905) 683-1042, extension 8.
Ajax Law Chambers
206-158 Harwood Ave. S.
Ajax, Ontario
L1S 2H6
Robert Della Libera
Phone / 905.683.1042
Fax / 905.683.7794
Email /
[email protected]